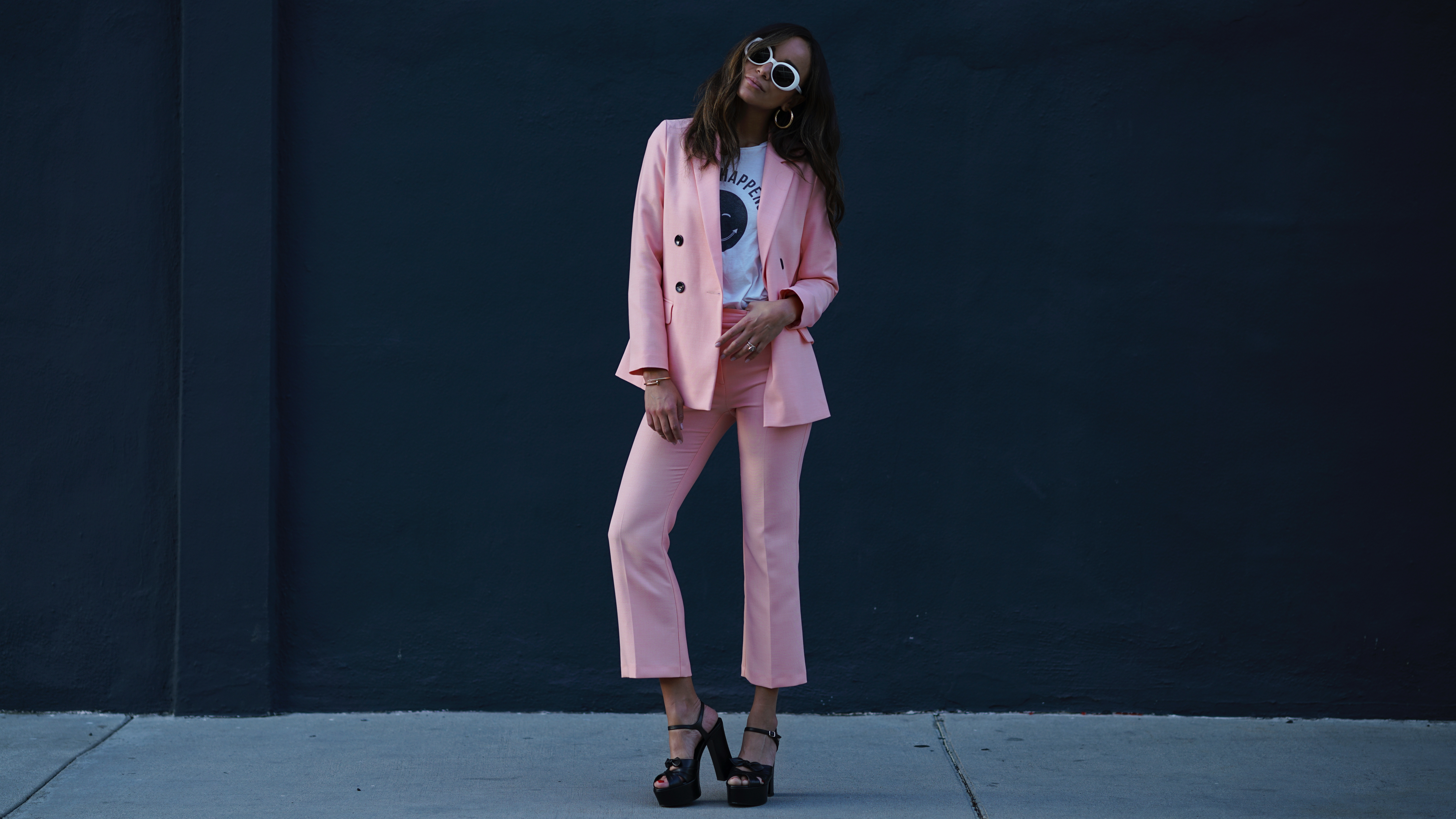 I blame Gucci for this. Ever since I fell in love with those pink sandals, pink has crept it's way into my closet more and more… and now here I am in head to toe pink! My only consolation is that Vogue have called this shade 'millennial pink' and that makes me feel less nauseous than the term 'baby pink'.
In retrospect I wish I bought the trousers one size up. These are quite fitted and I think they'd look better worn a bit slouchy. Keep that in mind if you find yourself purchasing this suit.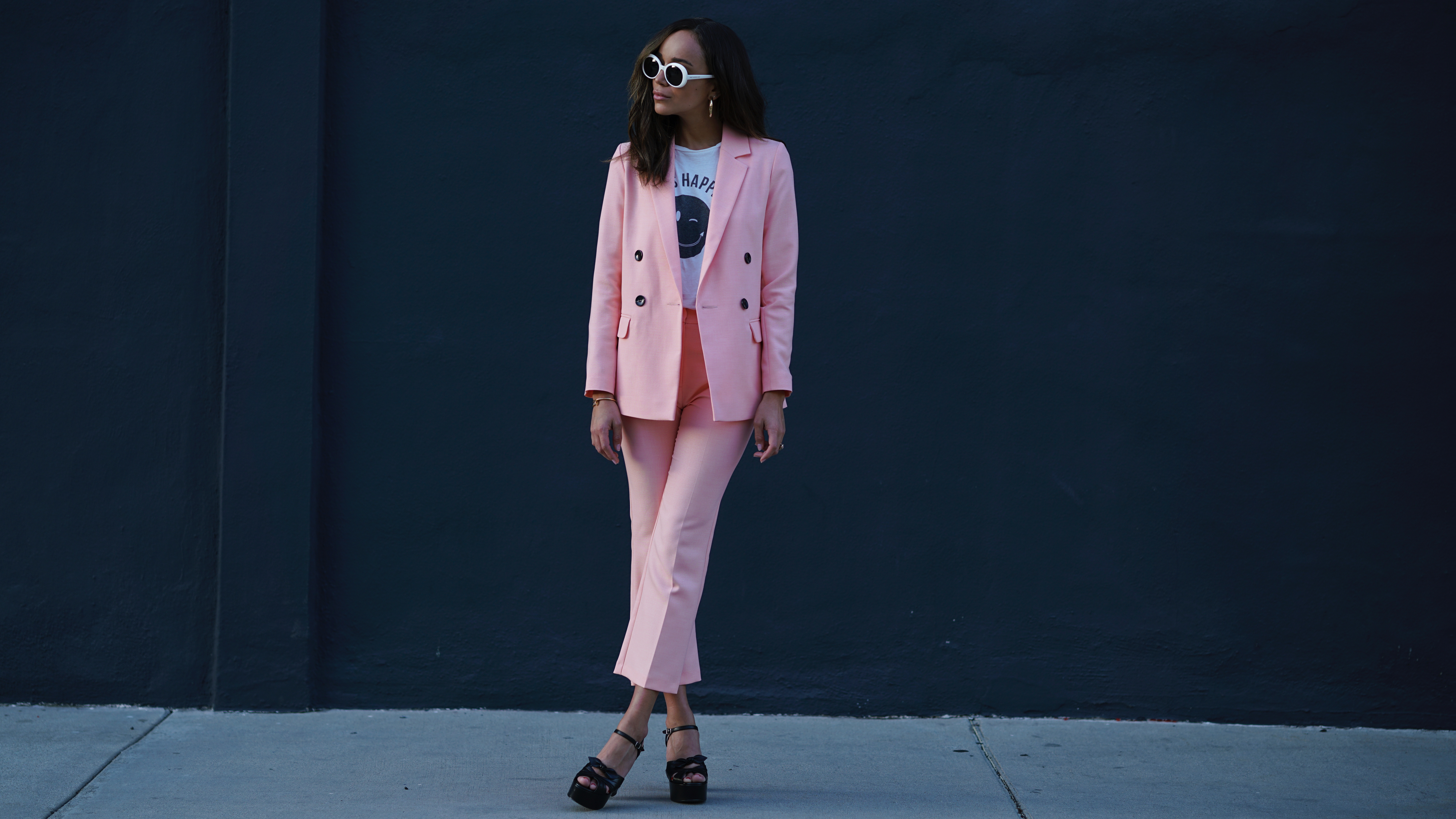 Trousers & Jacket: Topshop. Shoes: Saint Laurent. T.Shirt: Bliss and Mischief. Sunglasses: Saint Laurent.