The Balenciaga 'All Time' mirror boots were and are FIRE. Pricey but… damn they look good. I didn't splurge on those babies as I tend to invest in pieces that I think either have longevity or that I know I'll wear a lot while they're in style (this is a rule of my own making and I reserve the right to break it at any time with no warning!)
I've been rocking Kandee shoes since they first reached out to me years ago so when they offered me their version of the mirror boots I jumped at the chance to give them a go. When I think 'wearable', thigh high silver boots are not what springs to mind but they surprisingly work quite well. I'm not suggesting you can run to supermarket and do the weekly shop in them, they are most definitely 'A Look', but they're not as scary as you might first think… My favorite way to wear them is with a super oversized hoodie worn as a dress or with a long swishy skirt.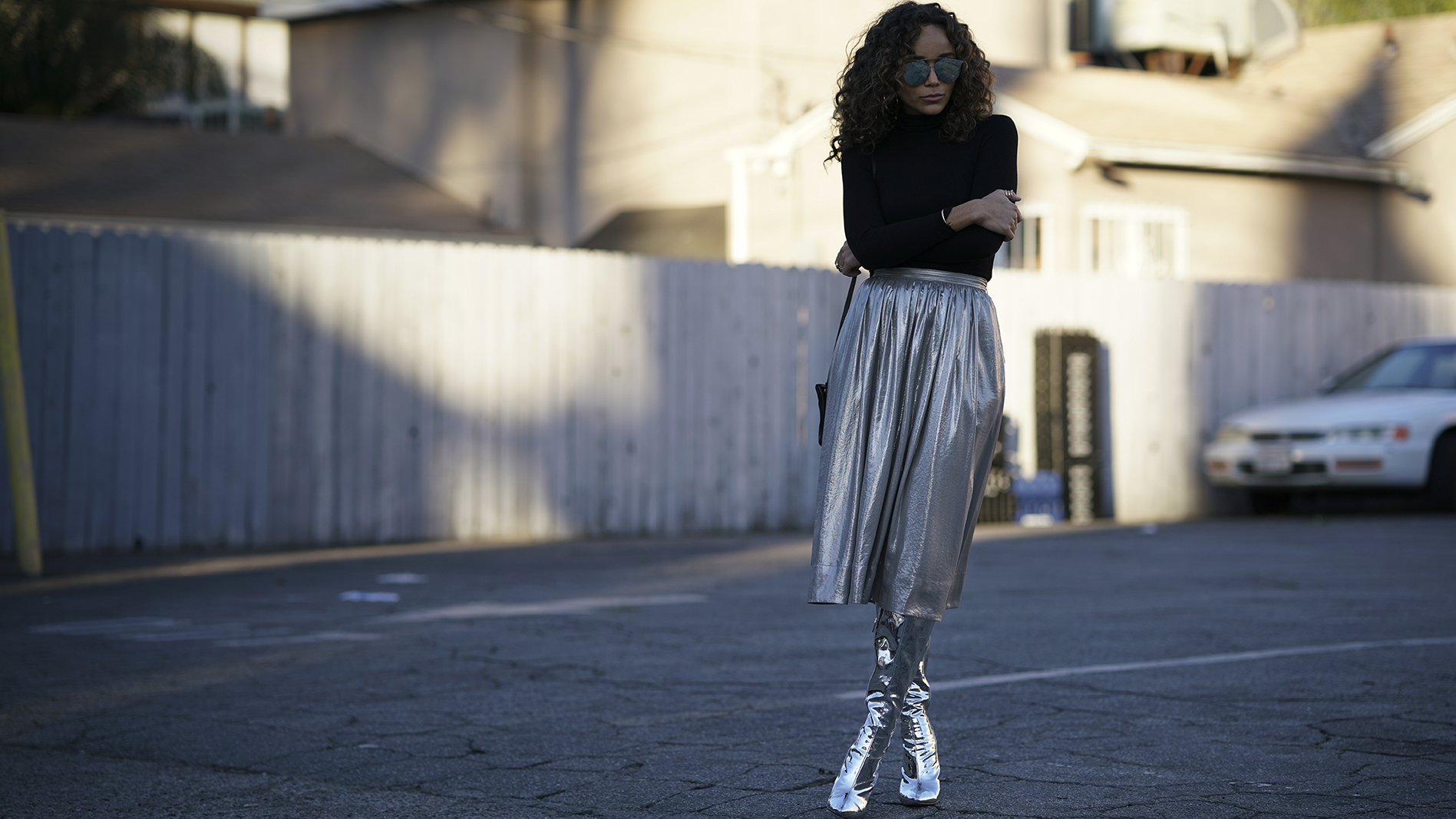 Skirt: Whistles. Top: Topshop. Boots: Kandee. Bag: Céline. Sunglasses: Dior.