These jeans have been repaired across the butt a lot and they're fast approaching a time where they may become beyond salvageable. I risk full butt exposure every time I sit down but I love them too much to stop wearing them! They're from Re/Done denim, whom I still love, but I have to say no pair I've got from them since has ever been quite as good as this pair.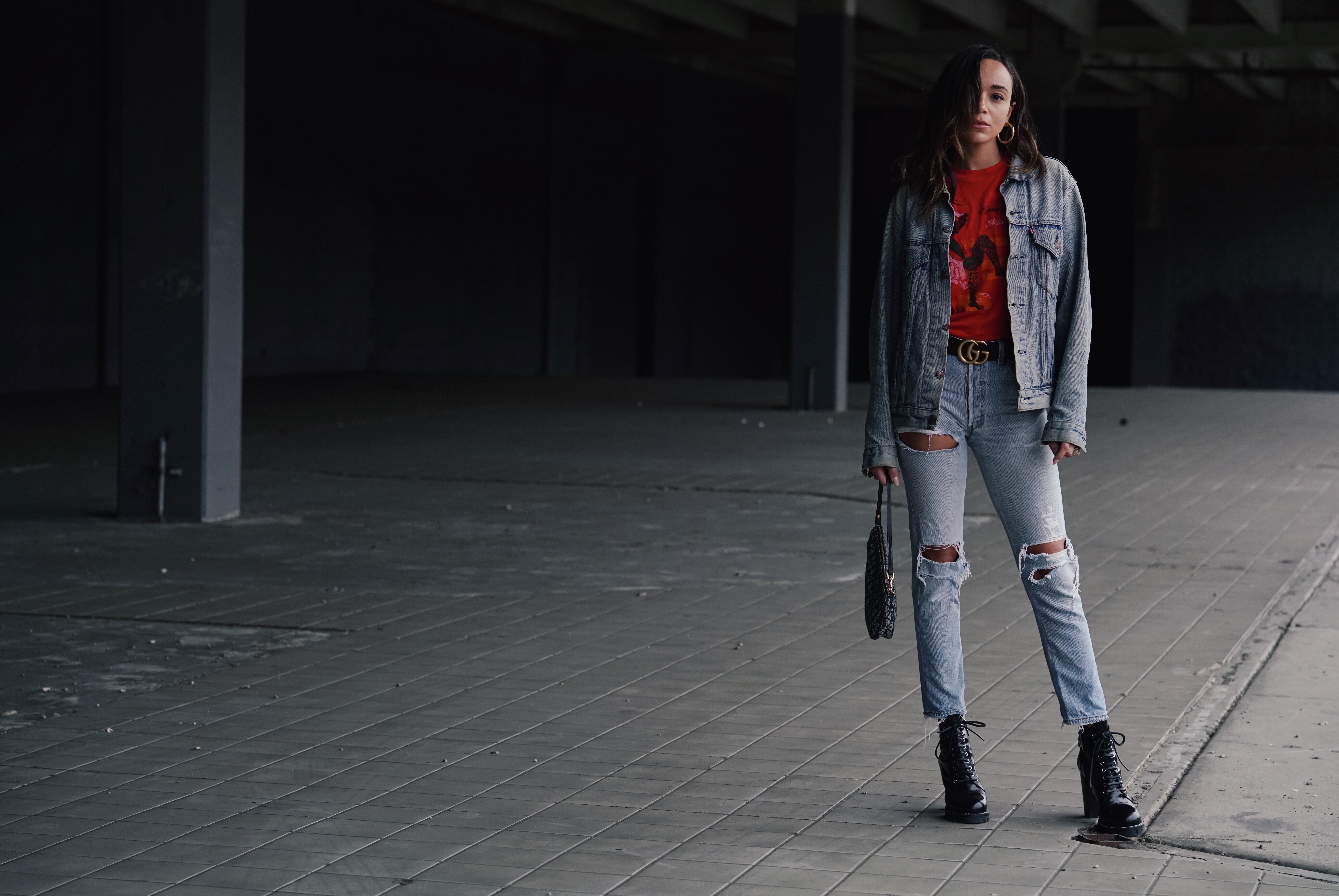 I got this vintage Donna Summer t.shirt at The Rose Bowl market years ago when I first started visiting LA. The Boy and I hadn't made the decision to move here permanently yet and this t.shirt always reminds of a time in my life when I was on the cusp of making big changes.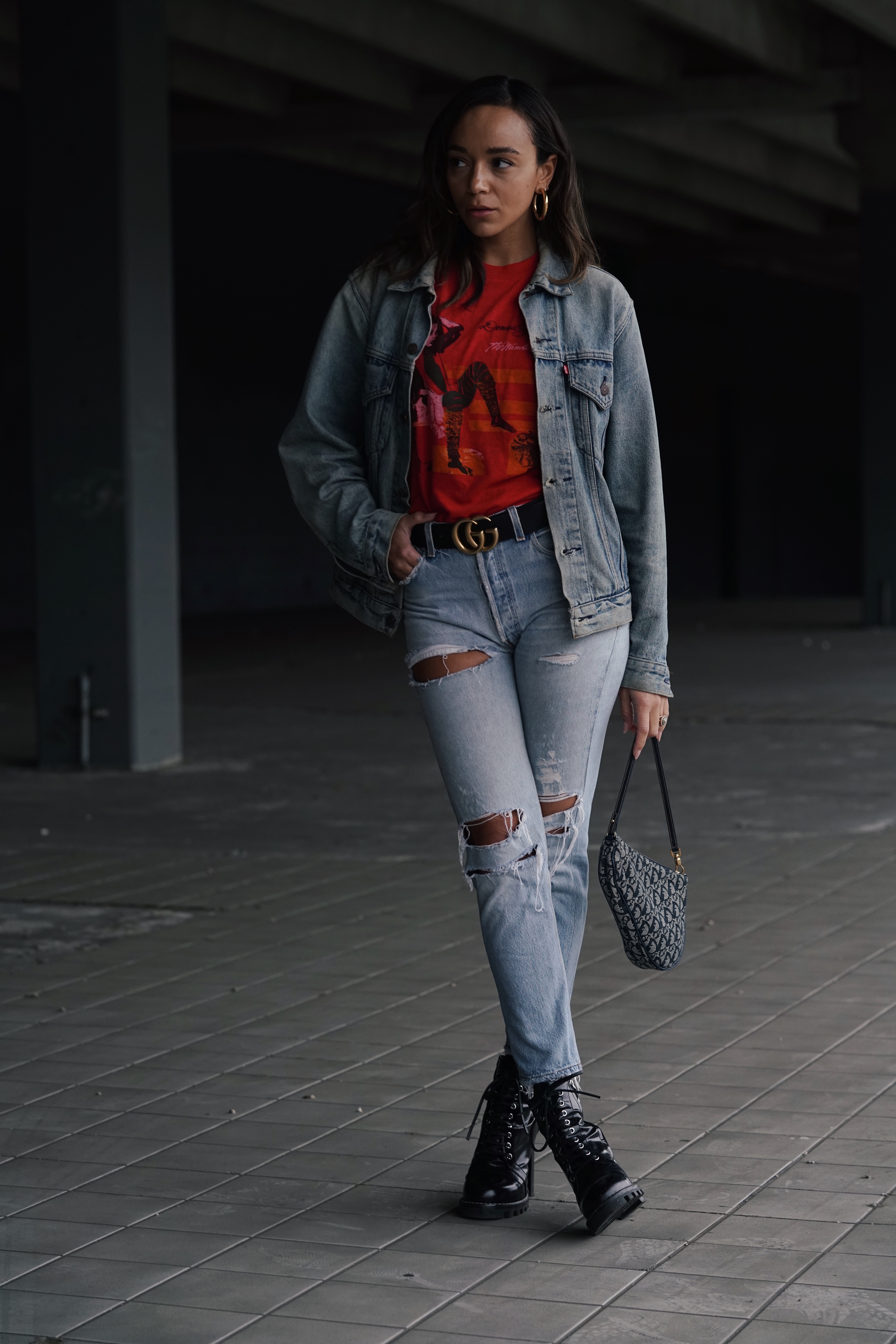 If you've had your eye on this Gucci belt for a while and can't seem to find one in your size don't be afraid to grab the larger size and have it altered! Any decent shoe repair place can cut a belt down for you.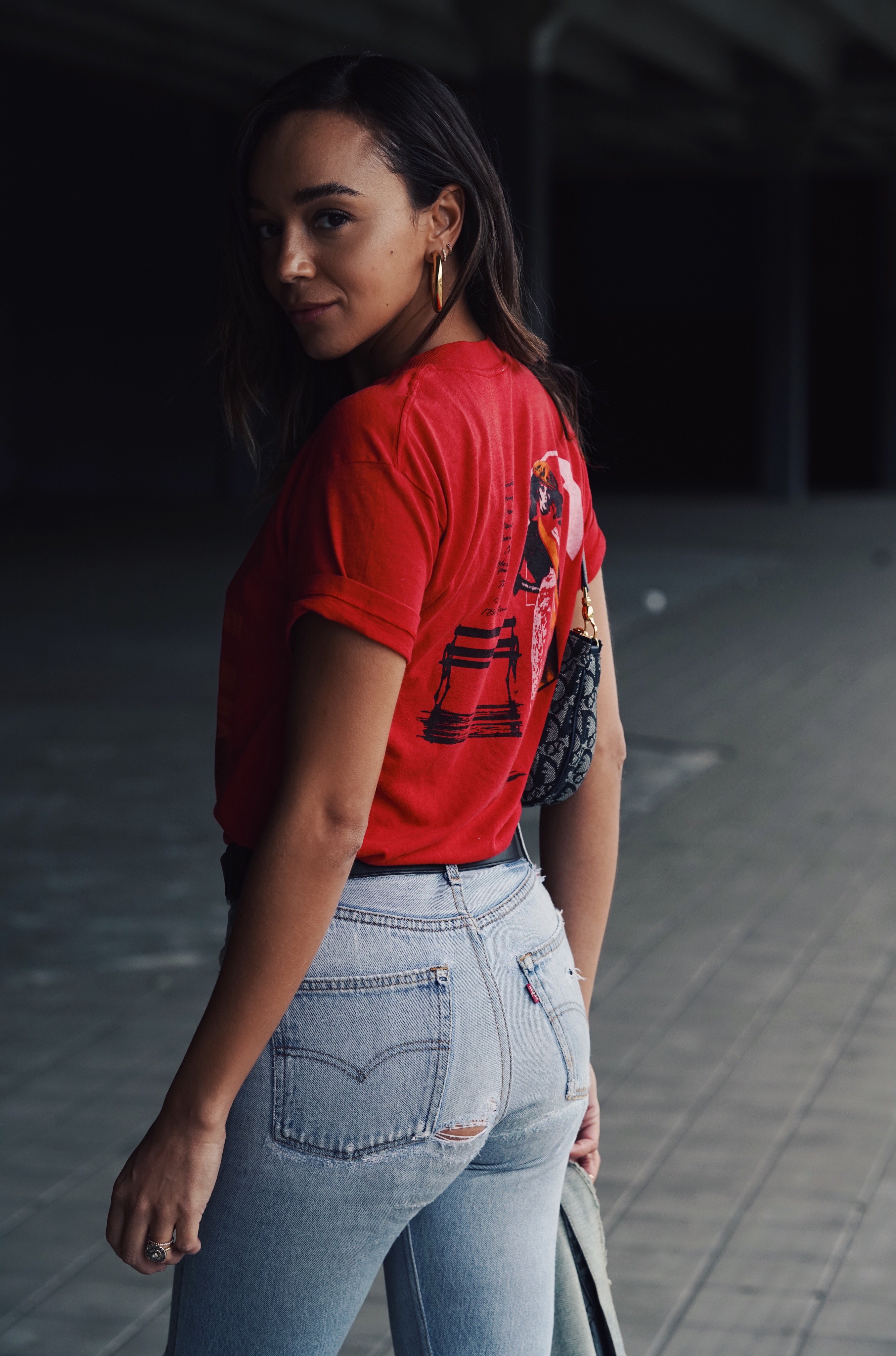 Jeans: Re/Done. T.Shirt: Vintage. Denim Jacket: Vintage Levis (available new from Levis).
Boots: Louis Vuitton. Bag: Vintage Dior (more here). Earrings: Jennifer Fisher. Belt: Gucci.