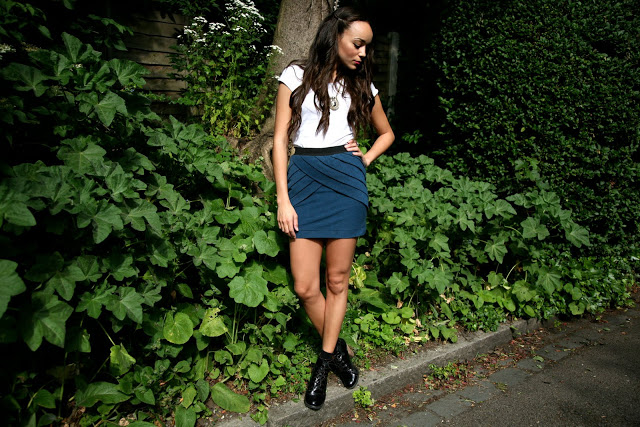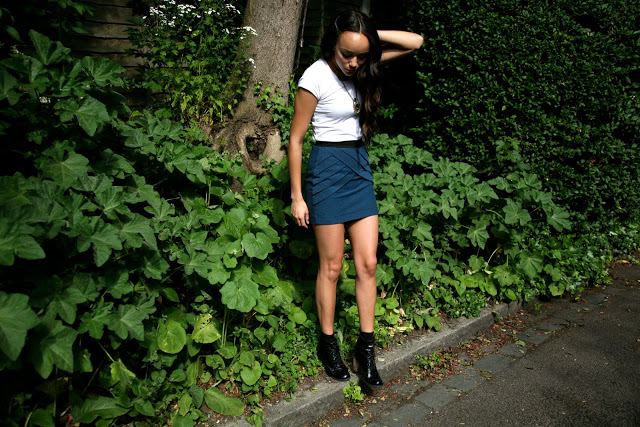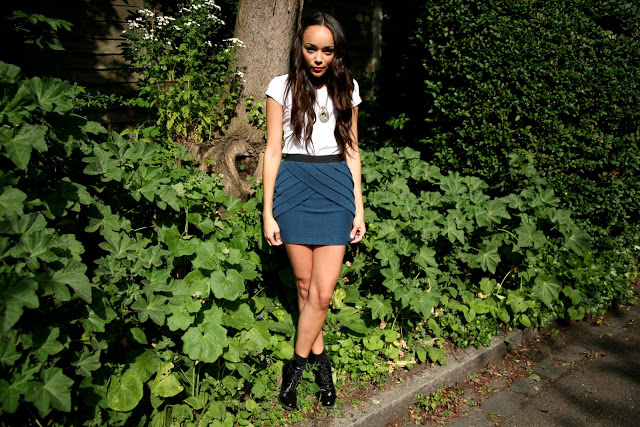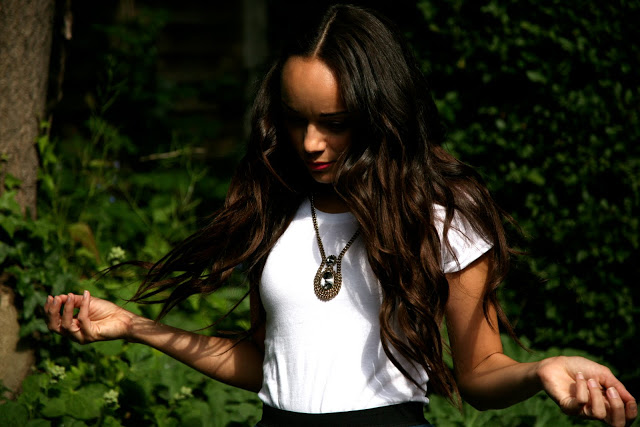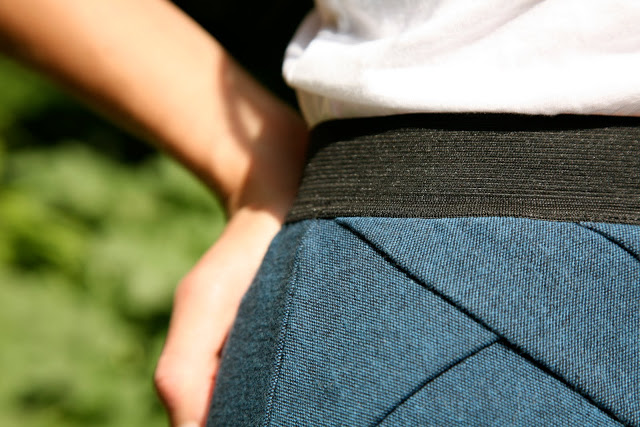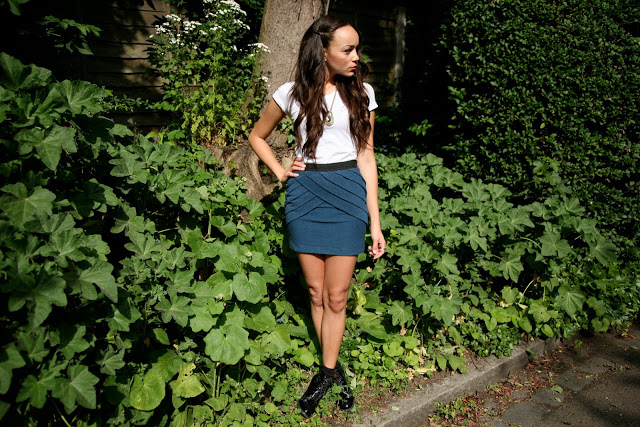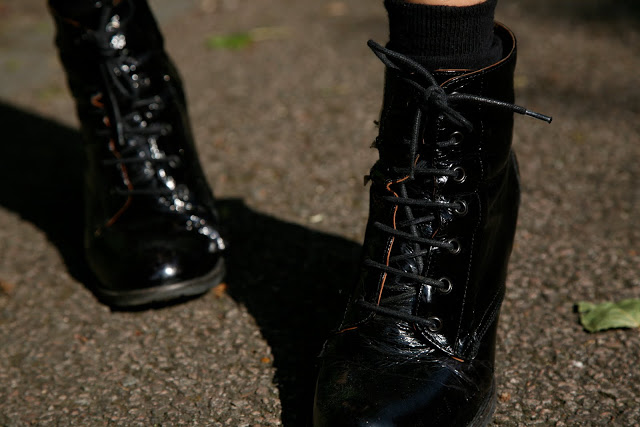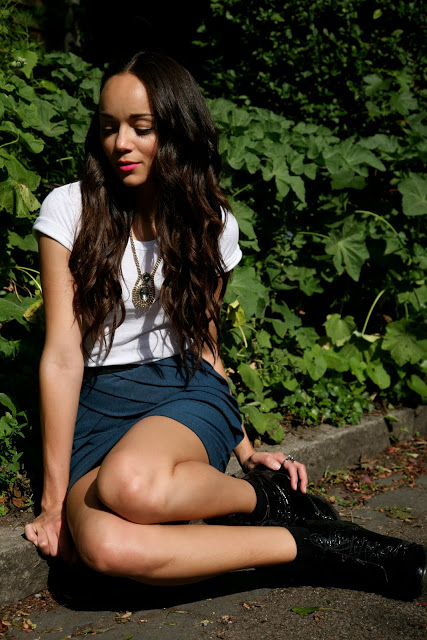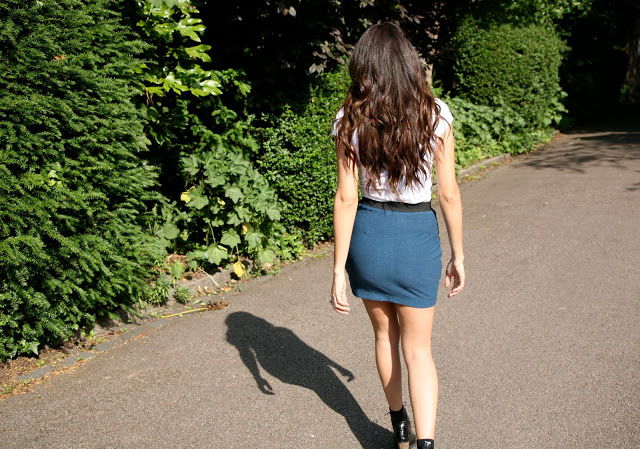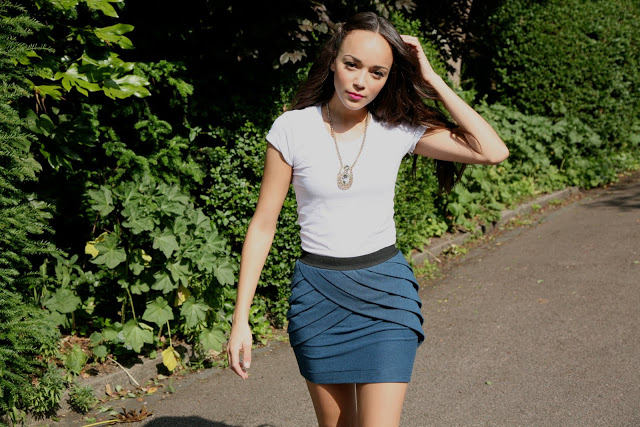 Skirt: Gifted from
Urban Outfitters
. T.shirt: American Apparel. Boots: TopShop. Necklace: Accessorize
I love the layered pleats on this skirt, they make it more then just another body con piece. What really drew me to it though was the material… stretchy without being full on lycra. I have a few more pieces from Urban Outfitters to wear including a dress… Now it is FINALLY sunny again I'll get to use it. Whoo Hooo!
We went to visit our new apartment today, to get some measurements etc… Not long now until we move in!!!! I cannot wait! I've compiled a HUGE file of apartment porn inspiration but here are just a few pictures for you to salivate over.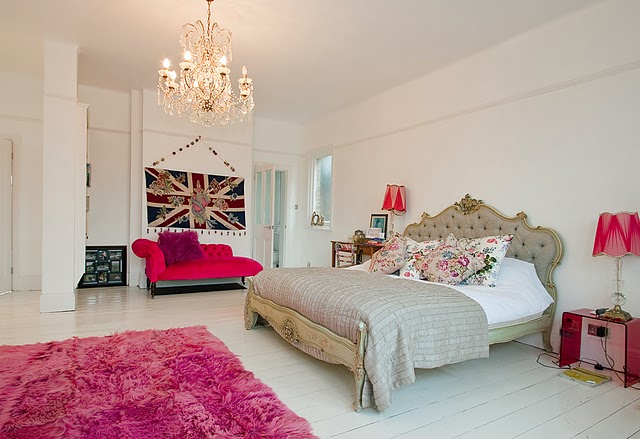 Pink chaise lounge AND a Union Jack Tapestry? Oh yeah.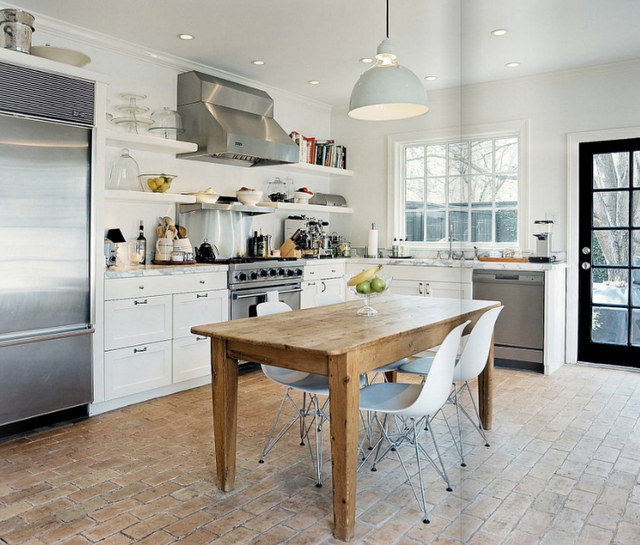 We have these chairs…. Now we just need a table and a brick floor.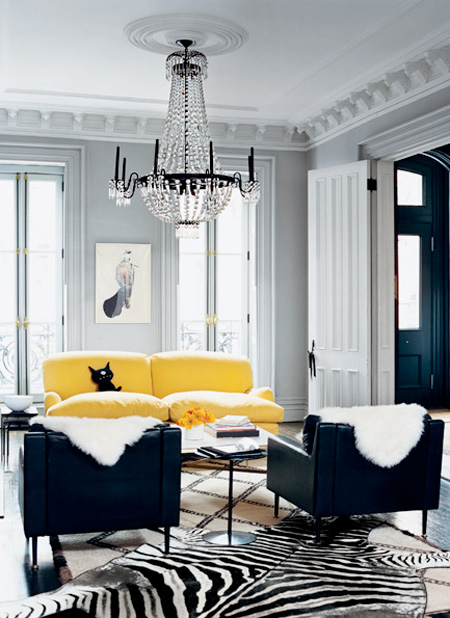 Yellow couch+ zebra rug= Purrrrrrfection.
Soooooooooooooon!