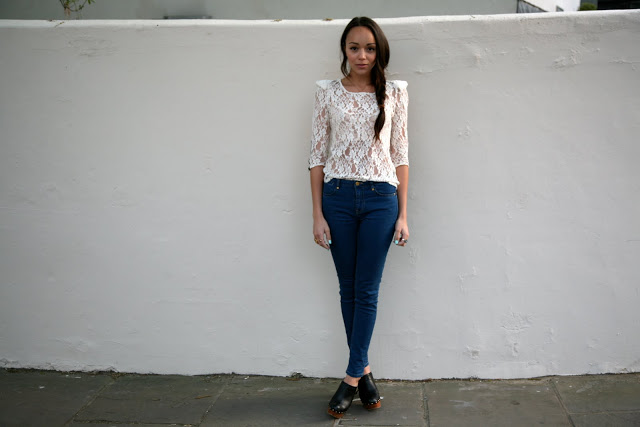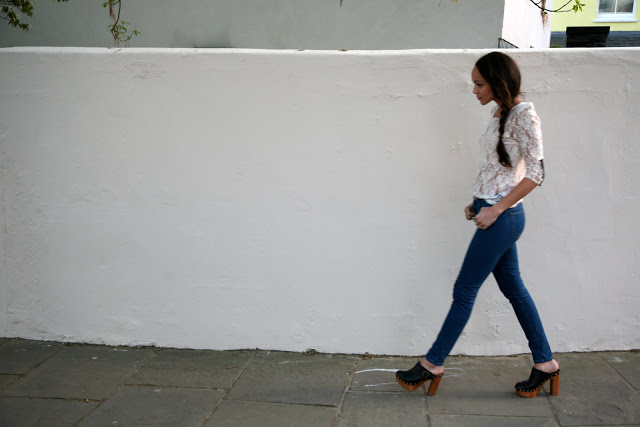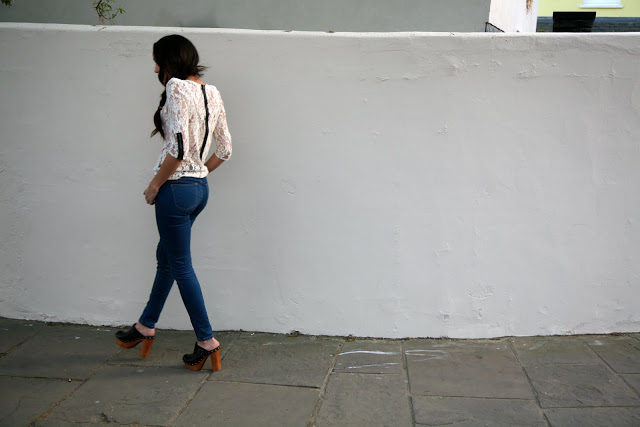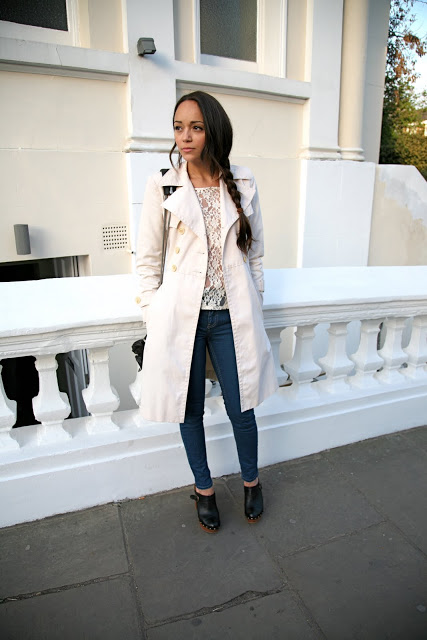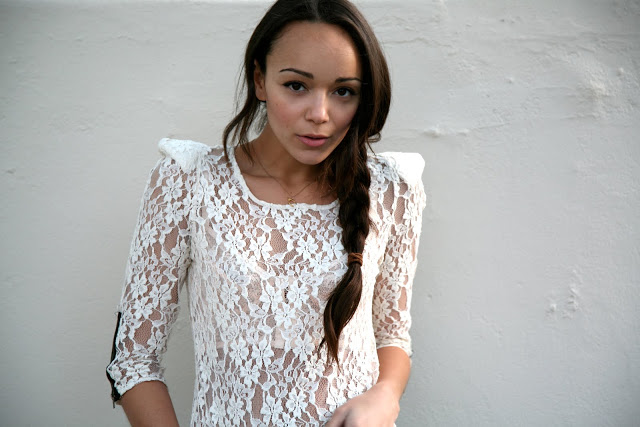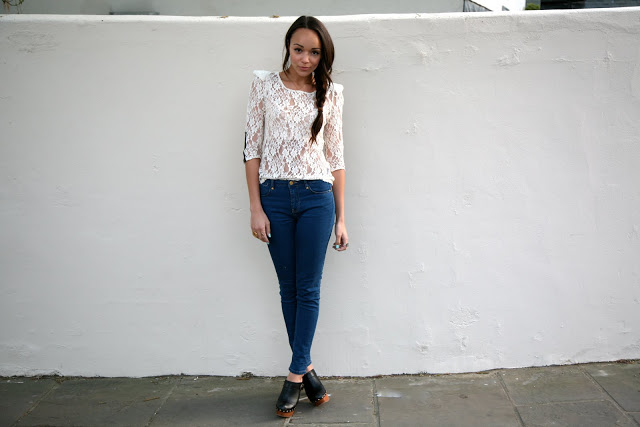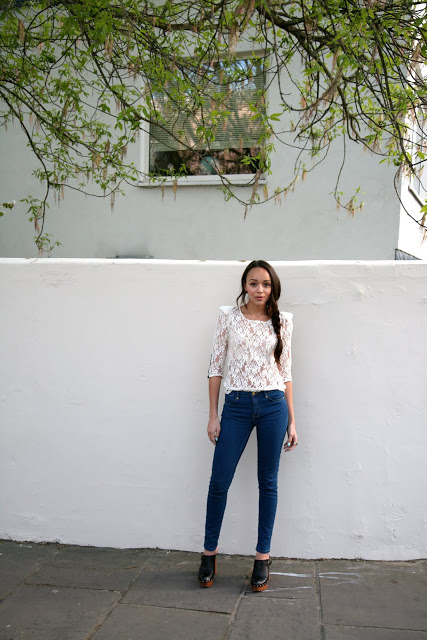 Lace top. cropped bra (worn underneath) and jeans: TopShop. Clogs: Jeffery Campbell
Trench Coat: Vintage.
I love this lace top. At first I was all about the shoulder pads but now I'm thinking I may remove them. Still undecided! Whatever I do, I already know I'm gonna get a lot of wear out of this top. When the boy saw this outfit he said "You cant walk around showing your bra!". I wore the trench coat to appease him but took it off in the sun.
I'm on the hunt for the perfect wedding ensemble. I have a wedding in less then 3 weeks and I need TWO outfits for the event. Why do people do that!? It's difficult enough finding one!!! During the wedding hunt today I got distracted and (accidentally on purpose ) wandered into the shoe room in Liberties. I found an amazing pair of Miu Miu shoes. I've been thinking about them all day… I'm gonna have to go back tomorrow and spend some time with them 🙂