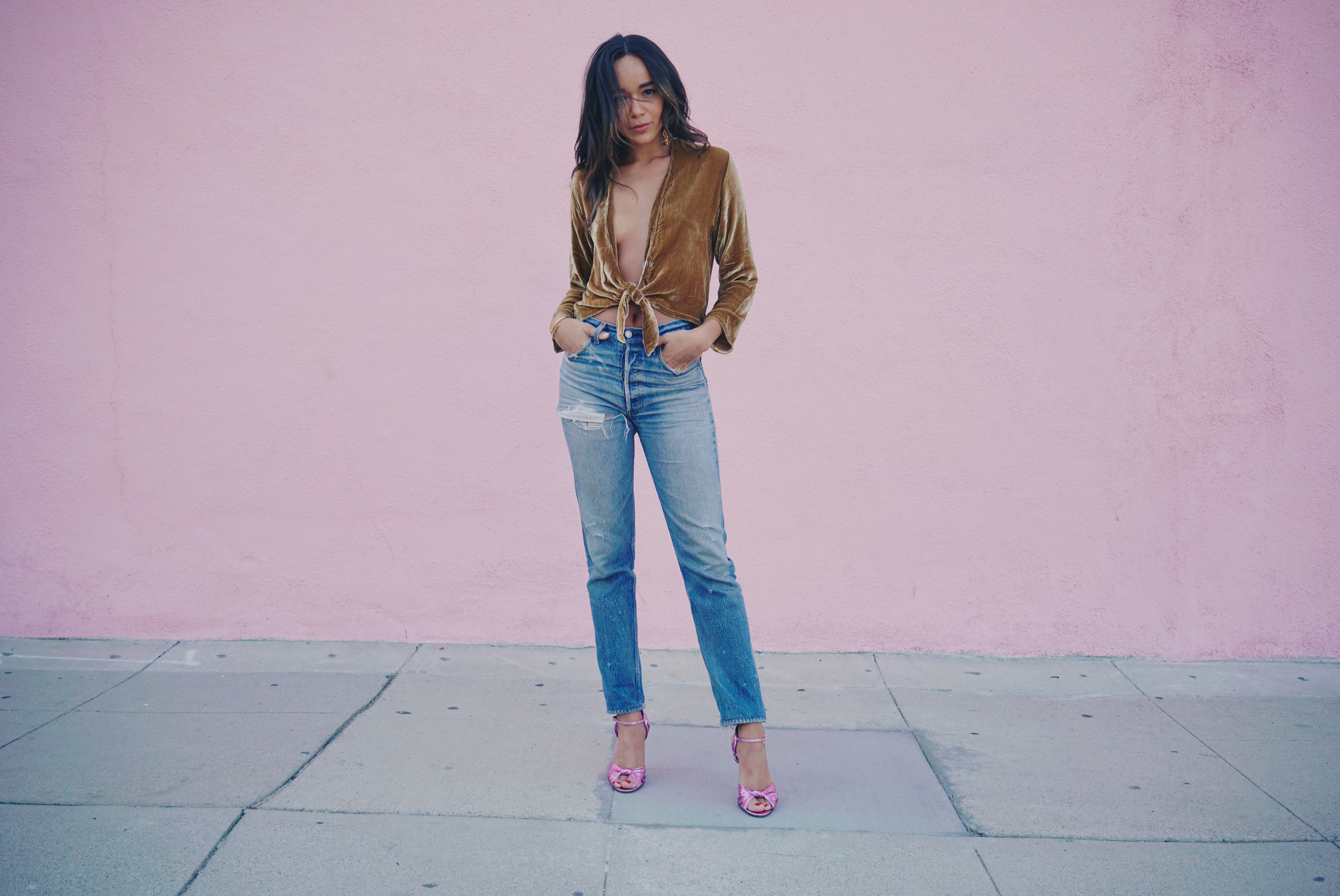 As a woman who's style developed in the late 90's & early 00's this is a go to girl's night look for me. A great pair of jeans, some heels and then…. a 'Going Out' top. Some say the 'Going Out' top is back, I say it never left. Long live the 'Going Out' top!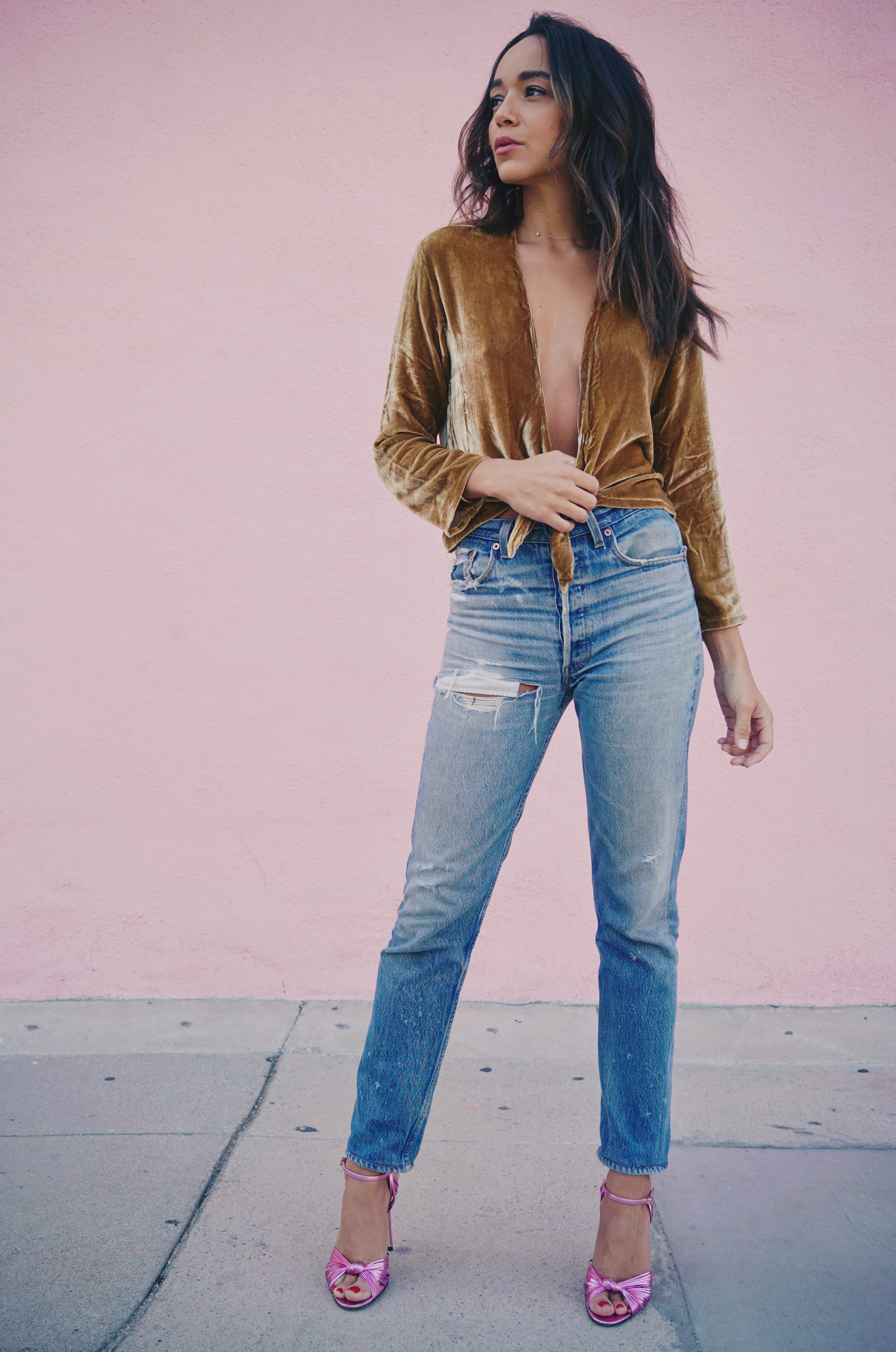 I balanced the sexiness of this particular 'Going Out' top with my favorite jeans.  I found these at the bottom of a pile of denim in a vintage market here in LA a few years ago. They were way too big for me but the wash was perfect and they were so soft and worn in that I couldn't resist. I eventually had them tailored (twice!) and I'm so glad I took a chance on them. I often end up buying vintage pieces that don't fit quite right but have a certain something I'm attracted to… a good tailor can fix almost anything.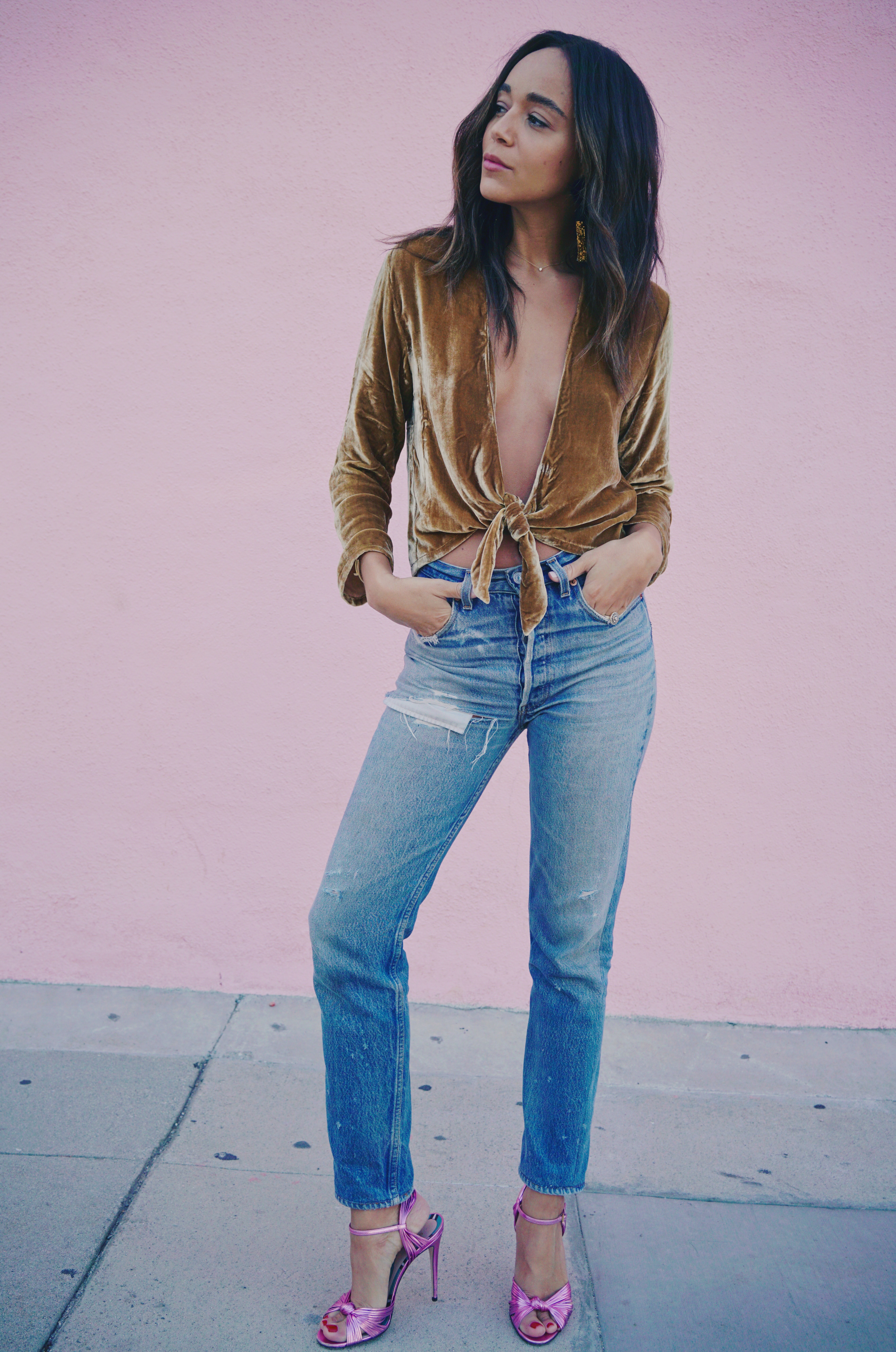 Jeans: Vintage Levis (similar here), Shoes: Gucci. Top: Reformation. Earrings: Migonne Gavigan. Floating Diamond Necklace: Shylee Rose.